Considering QuickBooks for Mac?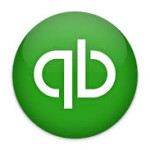 More people are switching to Macs.  If you plan to use QuickBooks and switch to Mac, you should be aware that although QuickBooks has made improvements to it's Mac software, it's not as robust as the Windows version.
Most 3rd party add-on solutions are designed to work with the Windows version of QuickBooks, not Mac.
Consultants are hard to find.  Most QuickBooks experts use the Windows version because QuickBooks for Mac has never been as robust.  Accountants and Bookkeepers have avoided it like the plague, preferring the version that allows them to best serve their customer.  I'm pretty comfortable with the Mac version, it's not THAT different to me.  But I can't exactly call myself an EXPERT because there are times when I have trouble locating my desired command.
It's best for companies for no more than 10 employees and Payroll is not integrated.  You'll use an online service, which is actually great.  But without integrated payroll,  proper job-costing is out.
The Mac version does not have Advanced inventory features like Units of Measure or Assembly Items.
It doesn't support sophisticated customer pricing scenarios.  Although the latest versions do allow you to offer a sweeping price level to customers, it does not allow you to set price levels per item.
The reports are more limited, especially industry-based reports, as there are no industry based Premier versions – Including Contractors.
Progress invoicing is not offered. 
Online banking is not as robust.
QuickBooks for Mac is not the best choice for many businesses, but is just fine for many.  And if you love Mac, you can always keep a PC around just for your QuickBooks.
Need help deciding which software is best for your business?  I offer one on on one remote coaching and support – www.jobcosting.com/coaching